1. Risk Based Inspection (RBI)
Risk based inspection is a risk assessment and management process that is focused on the loss of containment of pressurized equipment in processing facilities, due to material deterioration. These risks are managed primarily through equipment inspection. In most processing plants, a large percent of the total unit risk will be concentrated in a relatively small percent of the equipment items. These potential high-risk components may require greater attention, perhaps through a revised inspection plan.
Saudi QTech – LifeTech's RBI methodology can be used to manage the overall risk of a plant by focusing inspection efforts on the process equipment with the highest risk. Our RBI methodology provides the basis for making informed decisions on inspection frequency, the extent of inspection, and the most suitable type of NDT.
Benefits of Using RBI
Meaningful risk reduction and improved plant availability and safety
optimize the limited budget of the inspection and maintenance departments
Extend shutdown and inspection intervals
Optimize inspection methods and avoid over-inspection
Legislative compliance
RBLXTM is a quantitative/semi-quantitative cost-effective risk based inspection software suite, developed by LifeTech Engineering, which can be used in implementing RBI, Corrosion Risk Assessment (CRA), Remaining Life Assessment, and Life Extension projects.
RBI Approach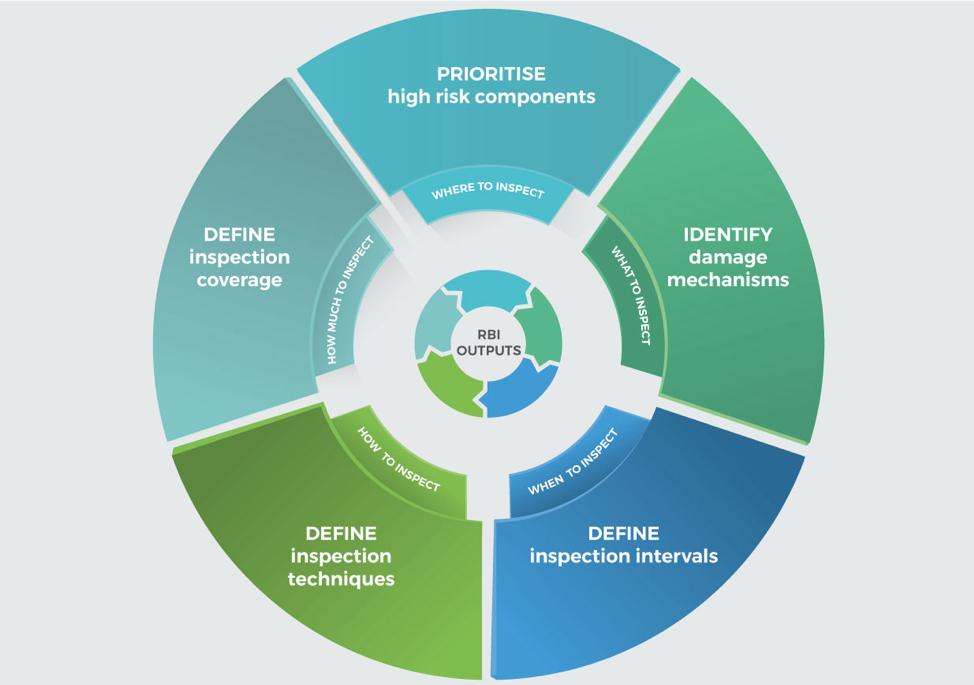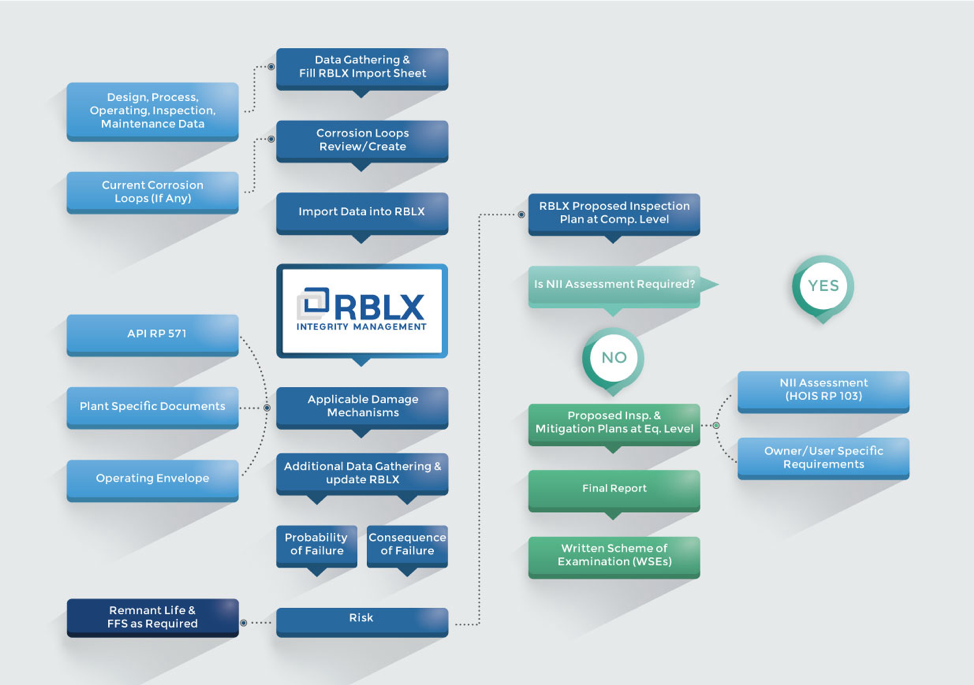 2. ADVANCED NONDESTRUCTIVE TESTING (ANDT)
GUIDED WAVE INSPECTION (GWI)
GUIDED WAVE SENSORS INSTALLATION (gPIMS)
AUTOMATED ULTRASONIC TESTING (AUT)
PHASED ARRAY ULTRASONIC TESTING (PAUT)
TIME OF FLIGHT DIFFRACTION (ToFD)
TANK FLOOR INSPECTION (B-MAP)
CORROSION UNDER INSOLATION (CUI)
PIPE HIDDEN WALL INSPECTION (RACK-UT)
BORESCOPE INSPECTION
3. CONVENTIONAL NONDESTRUCTIVE TESTING (CNDT)
RADIOGRAPHY TESTING (RT)
ULTRASONIC TESTING (UT)
MAGNETIC PARTICLE TESTING (MT)
DYE PENTRANT TESTING (DPT)
HARDNESS TESTING (HT)
POSITIVE MATERIALS IDENTIFICATION (PMI)
4. LIFTING INSPECTION
Lifting Appliances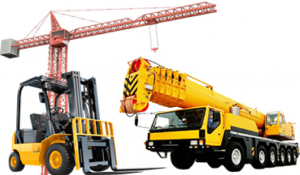 Mobile cranes
Portal cranes
Overhead/gantry crane
Self-loading arms/ HIAB
Fixed lifting beams & Jacks
Mobile Aerial Platforms
Hoists
Pad eyes (fixed structural)
Forklifts
Side booms
Beam trolleys
Sheave blocks
Lifting Accessories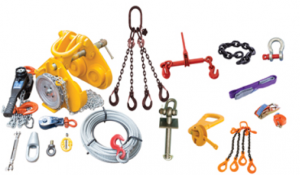 Wire rope sling and Webbing sling
Chains and chain slings
Shackles
Beam- and Plate clamps
Eye bolts & swivel rings
Hoist rings
Wedge sockets
Safety harnesses
Spreader beams
Hooks
Pad eyes and bolts
Hooks.
Lifting Equipment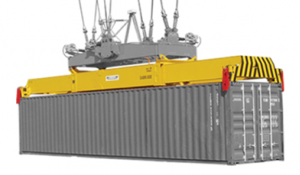 Containers
Skids
Skips
Drum racks
Baskets
Pipe racks
Big bags.
5. RIG INSPECTION SERVICES

Rig Inspection Parts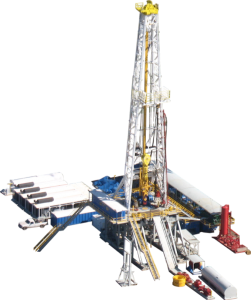 1- Crown Block and Water Table
2- Cat line Boom and Hoist Line
3- Drilling Line
4- Monkey board
5- Traveling Block
6- Top Drive
7- Mast
8- Drill Pipe
9- Doghouse
10- Blowout Preventer
11- Water Tank
12- Electric Cable Tray
13- Engine Generator Sets
14- Fuel Tanks
15- Electric Control House
16- Mud Pump
17- Bulk Mud Components Storage
18- Mud Pits
19- Reserve Pits
20- Mud Gas Separator
21- Shale Shaker
22- Choke Manifold
23- Pipe Ramp
24- Pipe Racks
25- Accumulator
26- Annulus
27- Brake Bands
28- Casing Head
29- Cathead
30- Catwalk
31- Cellar
32- Conductor Pipe
6. TUBULAR INSPECTION
SAUDI QTECH Provides All Types Of Tubular Inspection As:
1- Drill pipes
2- BHA
3- Tubing & casing
4- Elevators & slips
5- Stabilizers and Special drilling tools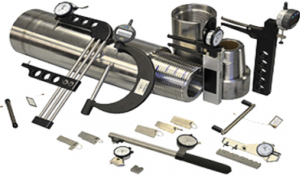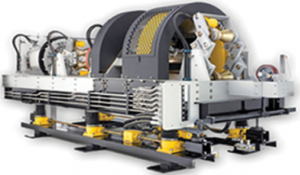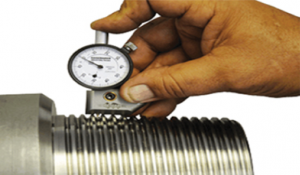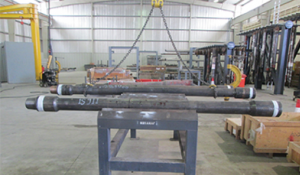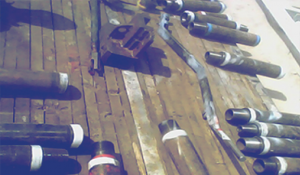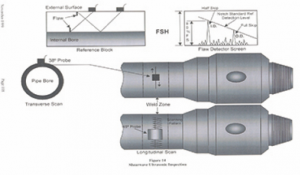 Tubular Inspection Services
Tubular Inspection includes inspection of New and Used Oil Country Tubular Goods covering Drill Pipes
• Heavy Weight Drill Pipes, Drill Collars, Casing.
• Tubing and Bottom Hole Assembly.
• Inspection Services in offer are
• Electromagnetic inspection unit – EMI for Drill Pipe Body Inspection.
• Electromagnetic inspection unit – EMI for Tubing Body Inspection.
• Electromagnetic inspection unit – EMI for Casing Body Inspection.
• Magnetic particle inspection – MPI.
• Ultrasonic Share Wave.
• Ultrasonic Thickness Gauges.
• Thread Gauging Unit.
• Straightening Machine.
• Internally Full-Length Cleaning Machine.
• Externally Full-Length Cleaning Machine.
• Break Out Bucking Machine.
• Visual Pipe Inspection.
• Dimensional Inspection of Pipe.
• Visual Thread Inspection.
• Tool Joint Dimensional Inspection.
• Dimensional Inspection of Rotary Shoulder.
• Wet fluorescent magnetic particle (black light) inspection.
• Dye Penetrant Testing API Full Length Drifting.
• Hardness Testing.