ETHERNDE are a designers and manufacturer of Eddy Current (ECT) non-destructive testing (NDT) equipment, probes and accessories and the 'go to' company for all your Eddy Current (EC) NDT Solutions.
ETher NDE believes that our customers deserve the best; the best Eddy Current equipment, the best Eddy Current probes, the best Eddy Current knowledge and the best service. We know that the Eddy Current NDT market is very specialized so we strive to give our customers the highest level of Eddy Current expertise. We were tired of Eddy Current NDT not getting a big enough spot light in its own right, so we built a company based on it! At ETher NDE we do what we do because we are passionate about it. We're passionate about the NDT industry and the good work it does and with John leading the way; we are very passionate about Eddy Current NDT. You won't find us diverting away to the more common NDT methods any time soon so we really are the market leaders for Eddy Current NDT knowledge. We are determined to continuously make sure that as well as offering Eddy Current NDT equipment and probes; we are on hand to help with application problems and challenges. Our team thrive on a challenging application issues, it lets us stretch our brains!
FOR MORE INFORMATION ABOUT OUR PRODUCTS DON'T HESITATE TO VISIT ORIGINAL WEBSITE:

Baugh & Weedon is a leading manufacturer of Magnetic Particle Inspection (MPI) Benches and Liquid Penetrant Inspection (LPI) Penetrant Lines. Baugh & Weedon can also provide MT accessories including UV Lamps, dual UV and white light Inspection Lamps (Lumazon) and our dual UV and White Light Meter (LumaCheck) as well as a full range of MPI and LPI chemicals from Pfinder Chemie. You name it, we have it for all your Magnetic Particle Inspection and Liquid Penetrant Inspection needs.
Baugh & Weedon also offer a wide range of Ultrasonic (UT) Thickness Gauges, EMAT Flaw Detectors, UT Flaw Detectors, Ultrasonic Wall Crawlers, Hollow Rail Axle Inspection Sytems, UT Immersion Tanks, Eddy Current (ECT) Sorting Bridges, Gamma Ray and X Ray Pipeline Crawlers.
Established in 1967, Baugh & Weedon has a long history of supplying the NDT industry with high quality products and services. Based in the UK and with a wealth of industry knowledge, we strive to be client focussed at all times, working with you to find the right solution for your NDT needs.
FOR MORE INFORMATION ABOUT OUR PRODUCTS DON'T HESITATE TO VISIT ORIGINAL WEBSITE:

LifeTech Engineering Ltd is a leading oil and gas Asset Integrity Management (AIM) service company. We provide our clients with specialist engineering services, training and software products throughout the entire asset lifecycle.
We deliver high quality integrity engineering services to Manage risk, reduce costs and improve plants efficiency & productivity, including:
Risk Based Inspection (RBI)
Pipeline Integrity Management System (PIMS)
Plant Life Extension
Fitness for Service (FFS)
Remaining Life Assessment
Corrosion Management
Corrosion Risk Assessment (CRA)
Specialised industry training courses related to integrity management
We provide proprietary software packages including:
RBLX for RBI
FITest for FFS
FUSION for Ageing and Life Extension
Our services, training courses and software solutions will enable clients to maintain facilities safely and reliably.
Lifetech is based in Aberdeen, UK, known as the oil capital of Europe. Aberdeen is a highly specialised location from which sophisticated services can be provided to the major global oil and gas operators.
FOR MORE INFORMATION DON'T HESITATE TO VISIT ORIGINAL WEBSITE:

GAMMA PETROLEUM SERVICE COMPANY  is a global company whose mission is to provide specialized services to oil and gas producers and drilling contractors.
The company was established with the objective of providing a comprehensive package of Oil Field NDT, Lifting, Tubular, BHA, pipe line, pressure line, storage tanks, calibration, Explosive atmospheres, training including , full package inspection of Drilling / Work over Rigs (all categories required).
Inspection Services Onshore and Offshore, also providing Nondestructive testing training according to ASNT, providing preparation for API Exams, Explosive Proof according IEC, preparation for CWI exam, and preparation for level III exam According to ASNT.
GPS provide more services for clients between training, welding, construct, supply , consultation , maintenance and repair. to cover almost client's services for big projects onshore and offshore. Such as Pipeline construction and consultant, Sandblasting and painting, Water well drilling, Fire alarm and firefighting, Supply equipment, And more.
FOR MORE INFORMATION DON'T HESITATE TO VISIT ORIGINAL WEBSITE: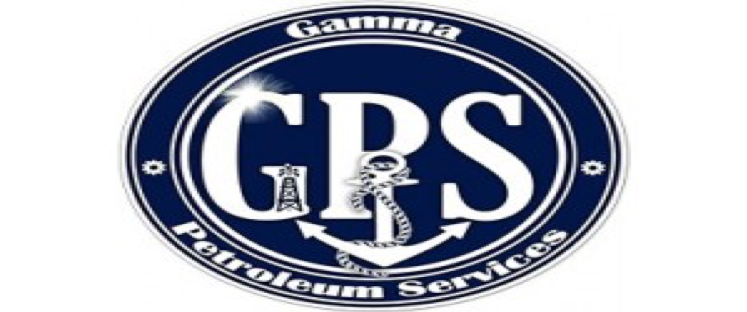 OCS Group was founded in 2001 by Mark Tranfield, Chairman and Managing Director. OCS Group has an unmatched commitment to safety, quality and customer service and is comprised of the following engineering and consulting companies:
OCS Group is distinguished by innovative technology, premier services and industry first management systems, saving clients time and money, whilst improving safety and ensuring regulatory compliance. Invested in providing quality solutions, OCS Group can provide the solution for you.
OCS Group is dedicated to providing the premier services in:
Project Management and Commissioning
Critical Inspections and Audits
Maintenance, Remedial Work and Engineering
Preservation and Reactivation
Software Development
Technical Training and Competency
OCS Group consistently develops solutions to solve our clients' most complex issues. We deliver these services with an unwavering commitment to the highest safety and quality standards, evidenced by our IS0 9001 certification. With offices in the USA, Australia, Brazil, China, India, Singapore, Kuala Lumper and UAE, OCS Group is poised to provide a range of services to the international oil and gas industry as well as other industrial engineering markets.
FOR MORE INFORMATION DON'T HESITATE TO VISIT ORIGINAL WEBSITE: